Diversity & Inclusion
Drake Medox is committed to a culture that embraces and fosters diversity and inclusion across all levels of our business. We achieve this through eliminating stigmas and limitations and creating a culture of inclusion through the promotion of education, awareness, and mutual understanding.
To enhance the significance of diversity and inclusion at Drake Medox, we have revitalised our fundamental Drake RAPID values, incorporating "Diversity & Inclusion" as our fifth key value. Through this value, we strive to lead by example by fostering a collaborative environment where our teams engage with the community and one another, ensuring that everyone feels welcome and included.
Our commitment to diversity and inclusion has further been supported by the formation of Drake's Diversity & Inclusion Committee, established to guide discussion and to oversee the development of inclusivity programs, with the overarching objective to celebrate and maximise the diverse backgrounds of our teams.
The Diversity & Inclusion Committee are change champions and representatives for all Drake staff, working closely in collaboration with the Drake Senior Leadership team, as well as our Executive Committee. 
Recent Projects: 
In May 2023, Drake officially launched their inaugural Reflect Reconciliation Action Plan (RAP). Drake's Reflect RAP seeks to facilitate understanding and recognition of Aboriginal and Torres Strait Islander peoples through education, awareness and building a strong foundation of reconciliation throughout the business. 
Our Reflect RAP provides us with an opportunity to further strengthen our community ties and enable us to better deliver services to Aboriginal and Torres Strait Islander clients, candidates, and communities, as well as contribute more broadly to societal efforts towards reconciliation.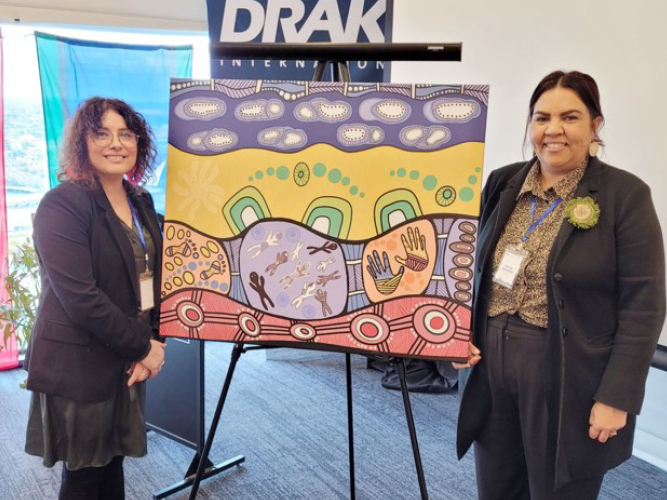 Kinya Lerrk artists, Megan Van Den Berg & Emma Bamblett with RAP artwork.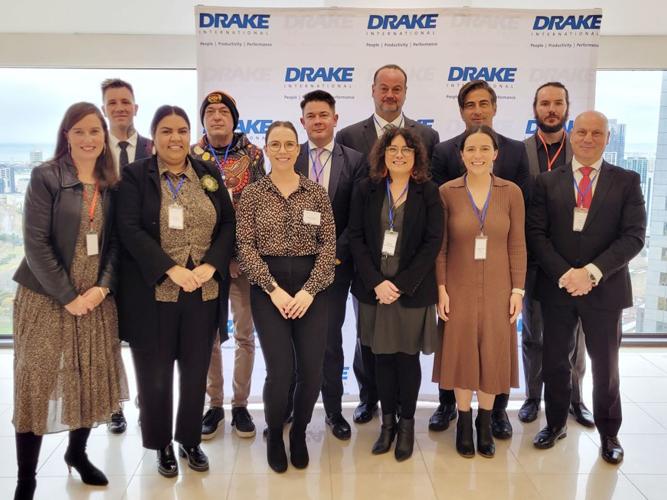 Drake Senior Leadership team at the RAP Launch.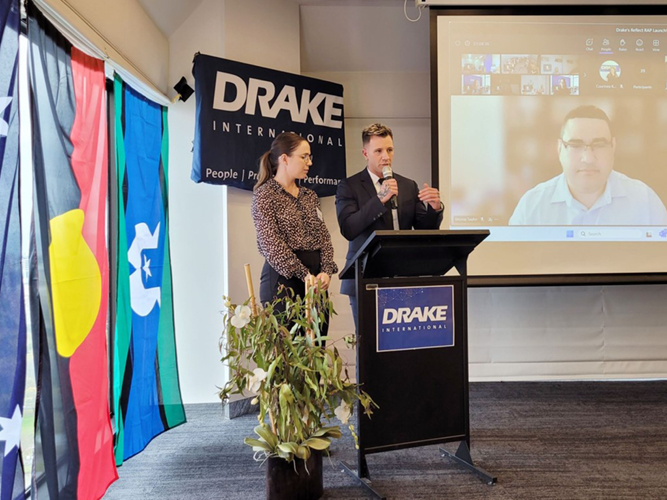 RAP Working Group Members launching Drake's Reflect RAP.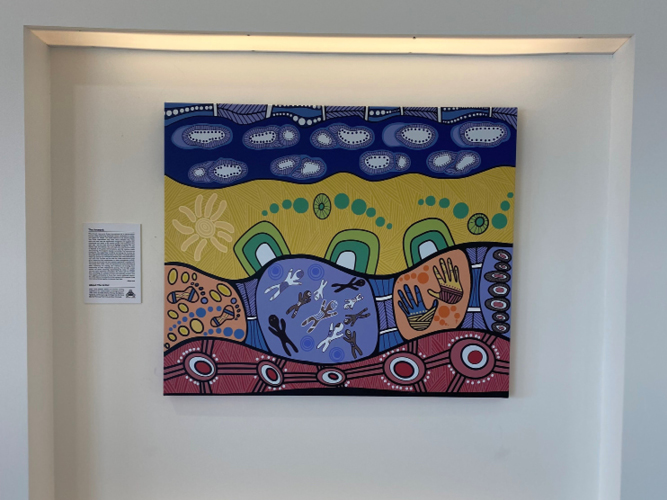 Drake's Reflect RAP Artwork, created by Kinya Lerrk.
---
Our Diversity & Inclusion Statement
Our D&I Statement was born out of a collaboration among our teams. We wanted to make sure that the essence of diversity and inclusion resonated with everyone at Drake and invited all of our amazing team members to share what diversity and inclusion truly meant to them. We compiled and considered all the submissions to create our final D&I Statement - a collective expression of the true spirit of unity, respect, and acceptance from our wider team.