Employee Benefits Drake Medox
So many reasons to join the Drake Medox team!
Here at Drake Medox, we are an employer of choice and work hard to provide our staff with an abundance of reasons to choose Drake Medox for their next career move. Not only are we one of the leading home care providers in Australia, we understand the importance of having great work perks available to reward and recognise our amazing care teams.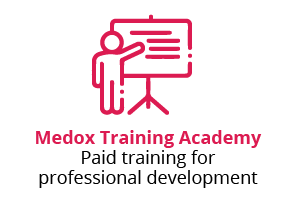 Training & Development:
Drake Medox Training Academy:
Our care teams have access to paid training for their professional development. The Medox Training Academy is run online by our Clinical Coordinators and provides staff with access to a range of important clinical topics. You can choose which training you'd like to participate in, and how many sessions you'd like to attend. Find out more here!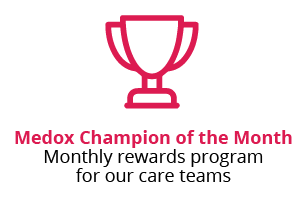 Rewards & Recognition:
Medox Champion of the Month:
We run a monthly award program; Medox Champion of the Month across each state and territory. Our staff are nominated by Drake Medox consultants or clients using the criteria of our Drake Medox RAPID values: Respect, Achievement, Passion, Integrity, Diversity & Inclusion. Winners receive a $50 e-gift voucher and are celebrated with a feature piece in our all-staff Newsletter and through shouts outs on socials!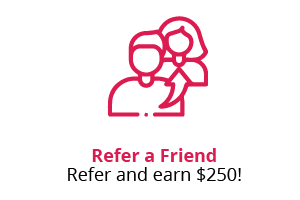 Refer A Friend Program:
We know the best way to find more amazing carers is through our amazing staff! Our care staff can Refer A Friend to Drake Medox and be rewarded by receiving a $250 gift voucher! The referring staff member receives the $250 gift voucher once their friend has worked 40 hours. Refer a Friend today!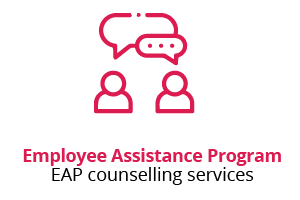 Employee Wellbeing:
Drake WellbeingHub
Our Employee Assistance Program (EAP) is a free and confidential counselling service that is available for our care teams to access 24/7. We understand as a professional carer or nurse there are times when you may need some extra support.  Our EAP program provides you with the necessary support through our wellness business, Drake WellbeingHub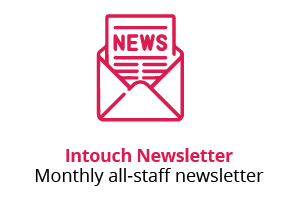 Medox Community: 
Monthly InTouch Newsletter
Communication is an important priority between Medox and our care teams.  We provide all of our care teams with regular updates on Drake Medox through our Monthly InTouch Newsletter. Each Newsletter is local to ensure our care staff are getting information relevant to them!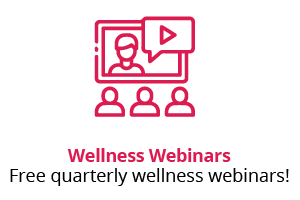 Candidate Wellness Webinars:
Drake WellbeingHub
Our care teams have access to free Wellness Webinars, which run quarterly and are delivered by our Drake WorkWise team of Psychologists and Clinicians. Our Wellness Webinars are a great opportunity to learn more about mental health and wellness in the workplace and provide you with valuable techniques you can apply both personally and professionally!  Explore our upcoming Webinars here.
There are so many reasons to join the Drake Medox team!
We provide great work perks for our employees, including paid training for professional development, and a monthly rewards program for high achievers.
Watch our video to see more about our employee benefits!
What Do Our Candidates Say?

As a direct carer working for Drake Medox has been a positive experience. All the team in the Melbourne office are welcoming with a clear positive vision for each of their clients to have a high standard level of support. Directly working under Jack whom is the Client Relationship Consultant, has been nothing short of professionalism towards staff & individuals, clear communication, with such a passion for his job, very positive attitude & approach. Good company to work for with a variety of locations & flexibility of hours.
I have worked with Drake Medox Canberra as a disability support worker for roughly over 6 months now. Working at Drake is a relaxed environment and you are supported by the management 24/7 if you need help, have any questions or queries. The management/staff are approachable and very supportive. They have flexible working hours which works out great for me as a mum who has to juggle both work and family! They also try and match me with clients that they know I will get on well with. The weekly pay is a bonus. I would highly recommend working for Drake Medox!
Chiedza - Candidate
I have thoroughly enjoyed working with Drake Medox. The office staff have been fabulous to deal with. I haven't felt just like a number, and I feel that they have my client's best interests at heart. It makes me want to always do the absolute best I can, and I have felt appreciated for my efforts. I have enjoyed sharing good "stories" with staff and felt they too had pleasure in hearing of a client's good progress. I always feel listened to if I have any concerns, and this encourages staff greatly. I feel that overall, the "team" is a good one and have referred others because it is so good!
Heather - Candidate
I highly recommend working with Drake Medox. The office staff are amazing, very respectful, and have great communication and compassion. During times of need, they reach out with employee programs.
Candidate
So far, I am happy working with Drake Medox, and am learning as I go along. The staff are all nice and willing to teach others. They are very knowledgeable and good at their jobs. Drake also provide paid training, which I attend when possible.
Selina - Candidate 
Based on my experience working with Drake Medox, I have found that the organisation is very supportive and they always look after you. They also listen to you when you explain your situation whether its regarding your roster or any other issues. I highly recommend Drake Medox to everyone.
Ravinder - Candidate
As a returning staff member to Drake Medox Perth, this second time round joining is as good as the first time. A company that prioritises its staff and provides consistent communication!
Candidate
The team at Drake are very friendly and easy to work with. Working with Deputy as the rostering system has been a breath of fresh air for its simplicity and ease of use. The training offered is impressive and I look forward to making the most of it.
 Sarah - Candidate
I've been employed by Drake Medox for 14 years. I'm happy in my role and the support from Drake Medox has been good.
Candidate
I have worked at Drake Medox for over a year. I was offered a good salary scale from the onset, provided with many training opportunities, and can easily voice my concerns and give feedback. I have also been provided with the opportunity to work independently with my clients, using my own knowledge and skills. Drake Medox also provides the opportunity to expand my knowledge within Australia by supporting clients with complex needs. My availability for shifts is taken into consideration, provision is made for time to meet my study requirements at university. I am always granted leave for illness and vacation, and I am always treated fairly.
Melanie - Candidate 
Drake is a great place to work. Drake has a range of diverse clients which means you will always have a good shift and bring something to the team. There are always opportunities for training and development in the homes that you work in. I have been very fortunate to create some fantastic relationships in the years that I have been working for Drake.
 Kristy - Candidate
I have been working consistently for Drake since February 2020 with a range of clients, and I have found that it has improved a good deal in terms of management and communication. My experience has been very positive, and I really enjoy the time with my clients and all the support that the office provides.
Candidate
When first hearing about Drake Medox, my interest was piqued: "client meetings before taking clients on, nurses on site for staff to contact and do care plans appropriate for individual clients." I feel that both of these are very important for clients and staff. Once joining Drake, the care and communication around each client showed that Drake Medox are in business for the right reasons. I would have no hesitation recommending them to prospective clients or staff.
 Tori - Candidate
I have been with Drake Medox Perth for nearly 3 months. I have found the Perth office staff to be extremely welcoming and professional. It is great to work for a company where employees are treated well.
Natasha - Candidate 
I absolutely love working for Drake. The office staff are flexible and understanding. My number one reason is my client and being able to fulfill goals and enrich their lives! I find this job so rewarding! If I ever need to advocate for my client, the office staff are quick to action these.
Kayla - Candidate